Your vacations in camping near Navarrosse in the Landes
The sea is not the only place for vacations in the Landes. Looking for a few days by the lake and a lot of outdoor activities? A stay at the campsite will do you a world of good. Come and visit our campsite near Navarosse En Chon les Pins.
The camping En Chon les Pins and its friendly atmosphere
In our small camping Navarosse, we offer our guests various choices of accommodation. The rental of mobile homes with all comforts for those who wish to keep the luxury of their home. If you are a nature lover who wants to keep a minimum of comfort, we also have chalets. Whether you are an adventurer or just want to minimize your expenses, we have not forgotten you. We have a large space that can accommodate your tents, caravan or motorhome. The camping En Chon Les Pins next to Navarrosse in Biscarrosseis a wonderful place to spend your vacations in the Landes on the edge of the lake.
With many activities to do in the area, it allows every member of the family to have a good time. You can greatly enjoy the
heated swimming pool of the campsite
to relax. If you want to learn water sports, don't hesitate to contact the instructors of the centers on the lake. With the campground's location near a lake and the ocean, the entertainment is lush. Water skiing or scuba diving, you will be delighted.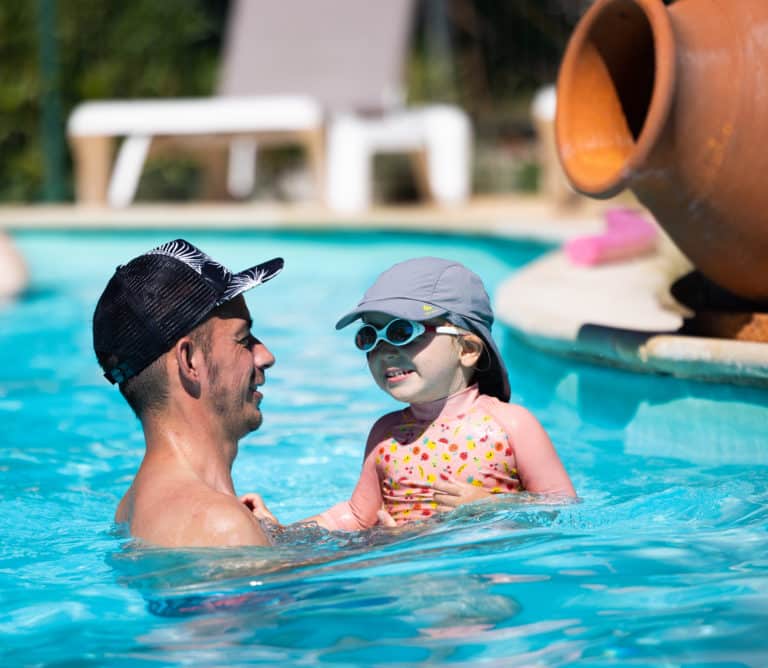 The most attractive tourist activities
About one kilometer from the campsite En Chon les pins, Lake Navarrosse is one of the favorite places for vacationers. The water is only 1 meter deep, so you can take your children there without fear. Parents and children will be able to enjoy the Navarrosse beach at their leisure during the day. You will find activities such as windsurfing. Several clubs are present to give some initiation courses. However, the lake and the beach are not the only places of entertainment. Explore the surrounding environments. A hiking session will make you discover the various natural sites of the region. But don't leave without visiting the Navarrosse port which is a place not to be missed.