Do you want to spend a wonderful vacation with your family or friends? The Bassin d'Arcachon remains the ideal place to realize your dreams. Located in France, in the Landes department, the Arcachon Basin has many tourist assets. Let's discover here the touristic assets that this region offers near Biscarrosse.
The Arcachon Basin: a marvel of the Landes country
The Bay of Arcachon is a lagoon in the Bay of Biscay. This area is suitable for oyster farming. The Arcachon Basin offers an opening on the Atlantic Ocean thanks to the passes of Arcachon, which makes this stretch of water a sea of interior. It is an opportunity for boating. Many activities can be practiced:
Fishing;
Swimming
Water sports;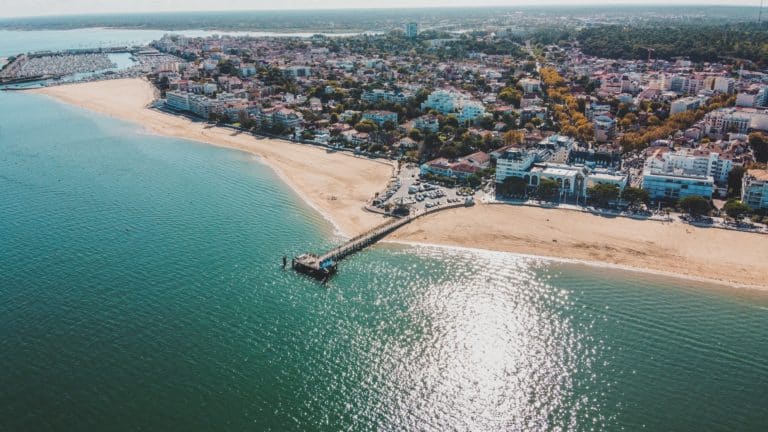 In the heart of this basin is a small piece of paradise on earth called Bird Island and the Tchanques. When you are with your family, the Cap-Ferret peninsula remains the peaceful place with its splendid villages that let you discover the wonders of the Landes country. Taste with a greater pleasure the oysters of Arcachon. Water is not the only privilege of the Arcachon Basin. In this unique place, let yourself be seduced by the beauty of the landscape and the green spaces that stretch as far as the eye can see. It is the ideal place to conduct activities such as:
The hike through a pine forest;
Cycling thanks to the numerous bicycle paths;
The Aqualand park in Arcachon;
The ascent of the dune of Pilat ;
What to visit in the Bay of Arcachon ?
In addition to the many activities to do with family or friends, the Arcachon Basin region, which is located at the gateway to the Landes de Gascogne natural park, has many exceptional sites. During your your vacations in the Landesyou will be able to visit wonderful natural sites, such as
The Landes de Gascogne Natural Park
The ornithological park of Teich
The lighthouse and the tip of Cap-Ferret
Boat trip on the Arcachon basin
Spend exceptional vacations in a campsite near the Bassin d'Arcachon
Near the Bassin d'Arcachon, you have the possibility to spend unforgettable moments with the Camping en Chon les Pins located on the edge of the lake Biscarrosse. This extraordinary place will delight the whole family. With a heated pool and proposing numerous cheap mobile homes in the Landes. This 3 star family campsite is ideal for a relaxing vacation near Arcachon.